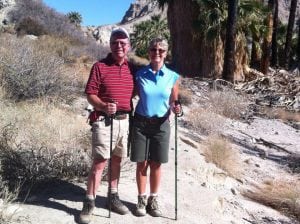 Husband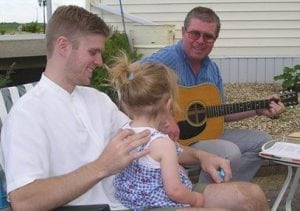 Father & Grandfather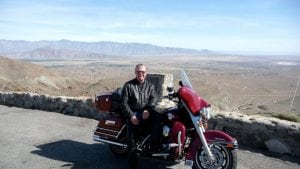 Traveler
My wife Arlene and I have been happily married for over 45 years. We have two children and six grandchildren. Each grandchild is treated to an all round trip to Disneyland once they reach the age of ten. We enjoy the anticipation and quality time that is created through this tradition. Much of our time in the summer is spent camping and hosting family and friends on a beautiful property just outside of our home town. I officially retired a few years back, jumped in our RV and traveled around North America. It did not take long for me to recognize that I wanted to continue to do what I love – Real Estate Acquisitions. Giving back to future generations by sharing my experiences, strategies, successes and lessons learned is what I am most passionate about. I want others to be able to experience the success starting today, without making some of the painful mistakes I made along the way.  I hope to add value through my published novel, acquisition strategies and my ongoing blog posts which will be packed full of education and information. 
Passive Acquisition Strategy
With over 40 years of experience in the real estate market, I have discovered an acquisition strategy that can create passive cash flow. There are specific details, due diligence and numbers that must be considered through a trained eye to capture a potential opportunity. Not many will have the capability to participate in cash flowing real estate without the headache of management, potential cash calls, available capital or the knowledge required to construct such a deal. Creating a platform that allows for passive participation accessible to folks from all walks of life, is a very exciting process for me and I believe I can offer the expertise to those who desire to have it. 
It takes more experience to turn down a potential deal than it does to accept one. Excitement and potential returns can quickly cloud the intricate details that must be considered when getting involved in real estate purchases or investments. Veteran Realtors, first time purchasers, investors, sellers and even accountants often contact me to sift through details before putting big decisions into motion. I am more than happy to make the time to sit down and get into the 'nitty gritty' of a deal with anyone looking for some insight. 
I have a wonderful team of people who work along side me to handle all the details involved with real estate acquisitions and ongoing management. I am often asked what will happen if I 'officially' retire or am no longer around to offer my expertise – if this were to occur, business would continue as usual because the system I have in place is passive.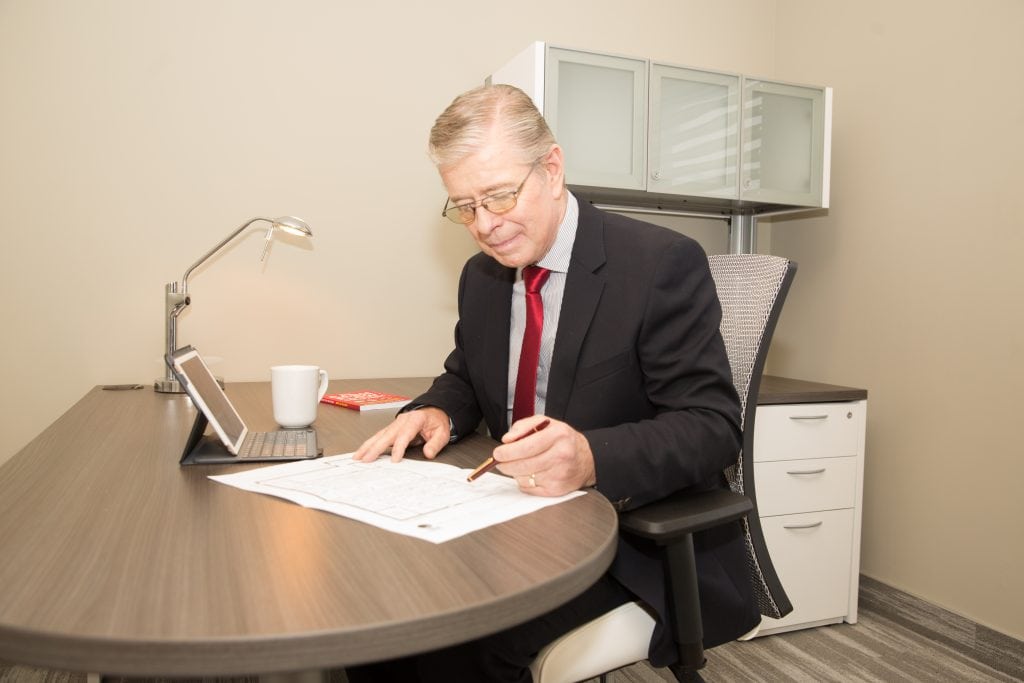 Strategist
Entrepreneur
Real Estate Broker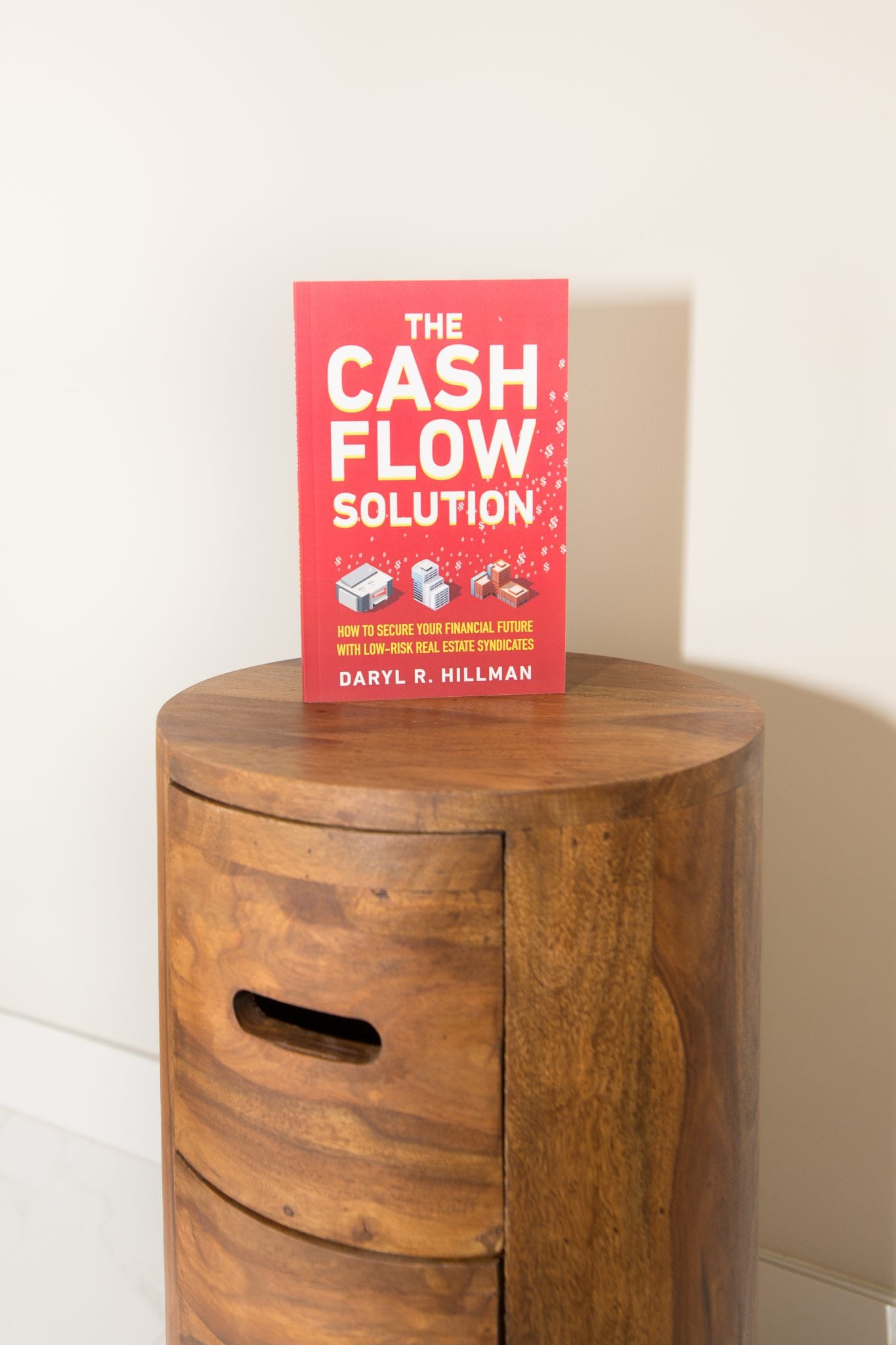 Author
The Cashflow Solution
How To Secure Your Financial Future With Low-Risk Real Estate Syndicates
We've endured decades of booms and busts, but we're about to see an economic downturn unlike any we've ever seen. Why? Because this house is built on a poor foundation. Paper-based assets and wild speculations have plunged the global economy into an even riskier mess.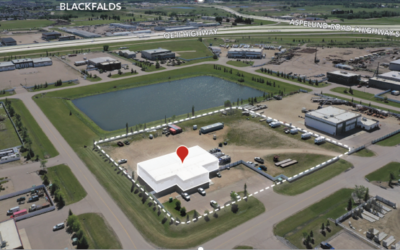 Voltage Wireline Property – Safety First Projects 10 Ltd. LOCATION: 45-27312 Township Rd 394, Blackfalds, AB T0M 0J0DATE PURCHASED: December 15, 2021PURCHASE PRICE: $2,000,000 ($2,140,000 All Costs In)APPRAISED VALUE: $2,130,000TOTAL CAPITAL INVESTED: $750,000CASH ON...
read more
"I have conducted business with Daryl Hillman since 1978, and have been involved as a partner for nearly a decade. In all that time, I have appreciated his motivation in identifying, valuing and negotiating to acquire investment properties. He has studied and continues to upgrade both his financial and management abilities which compliment his people skills that are the cornerstone of long term real estate practices. When investment horizons are measured in decades rather than days, months or even years; it is important that all parties find comfort in these types of business relationships – that is exactly what Daryl brings to the table – every time. His high ethical and moral conduct round out a very trustworthy character."
– Randy Preece AACI, P APP (Ret), FRI, President, Preece Industries Ltd.
"Integrity & Intelligence"
"It's a jungle out there, and many firms and individuals are eager to separate us from our hard-earned money. Very few of us are experts at researching investment opportunities, yet we are all looking for that better-than-average return on our investment. Many legitimate firms can provide us with secure investment opportunities, but many of those cannot provide the returns we hope to achieve. A cautious path is the best to choose when looking into any new investment opportunity. Using a very cautious approach I invested in two Sundance properties in 2006 and 2007. From the outset these properties outperformed 90% of my other investments, including other real estate – orientated projects. These projects are long term investments, suited to individuals who wish to find a secure nest for their capital and then get on with other activities of life. Think of these as you would blue-chip, dividend-paying stock investments; they are a means of enhancing your retirment and providing a nest egg for you and your family. I believe Daryl Hillman and the team are a rare combination of integrity with solid in-depth intelligence of real esate market and investment opportunities. I would readily recommend investing in their projects. "
– Roger Taylor, Kodybear Enterprises Inc.
"I have found that investing in real estate projects with Daryl Hillman has consistently provided me with very good returns secured by real estate and with the added benefit of capital growth. It has helped secure the retirement which for me is quickly approaching. Thank You."
– Craig T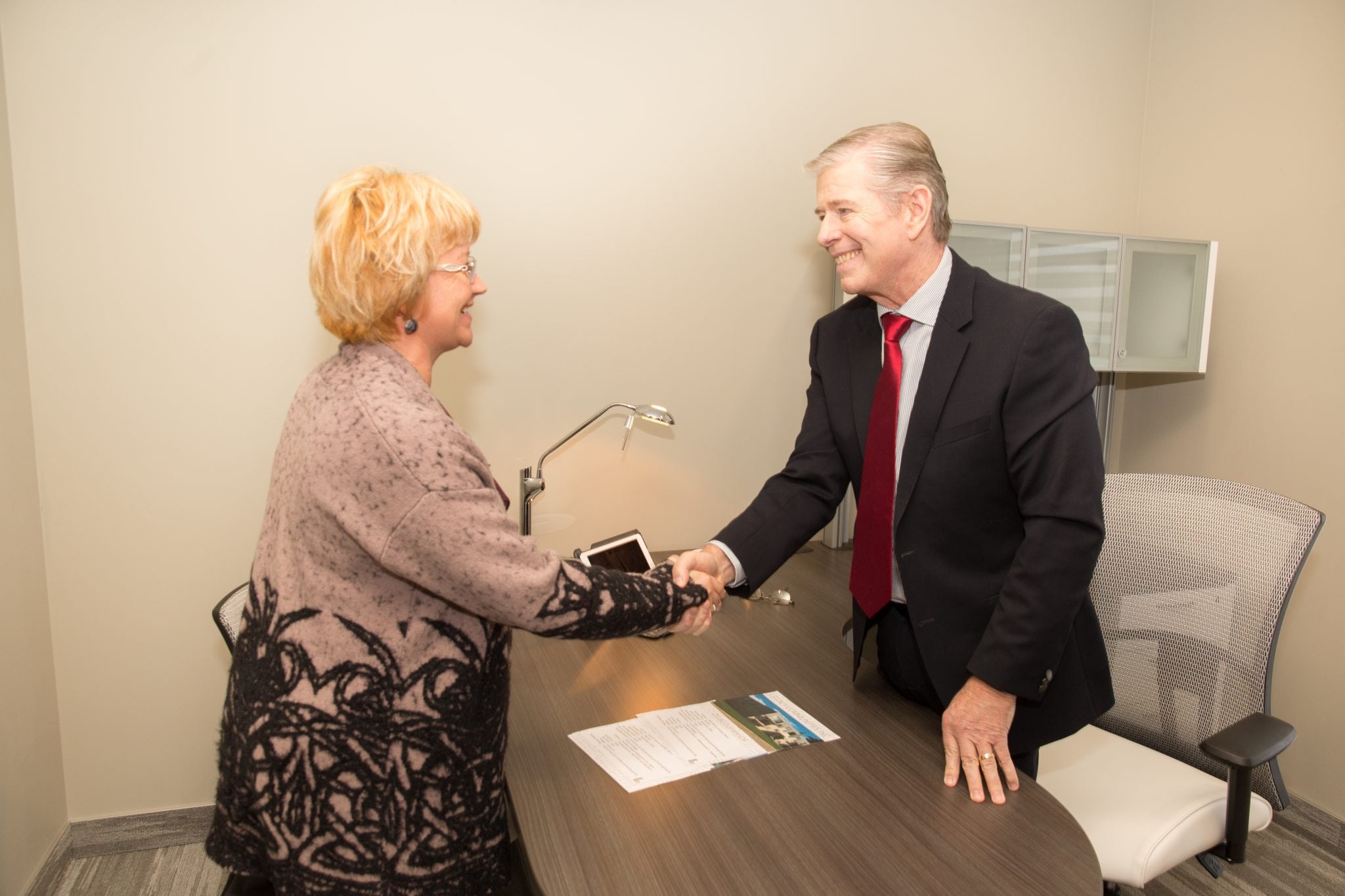 Syndicator
Subscribe to the Email List
Stay Informed. Get Educated.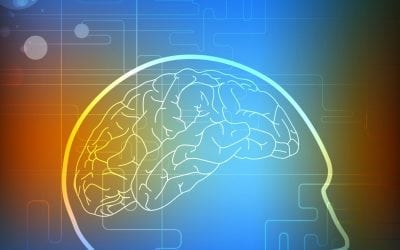 Get Ready to be Extremely Excited or Very Worried An interesting talk by the Head of Daimler Benz . A bit mind blowing to say the least! He predicts an interesting concept of what could lay ahead. In a recent interview, the Head of Daimler Benz (Mercedes Benz)...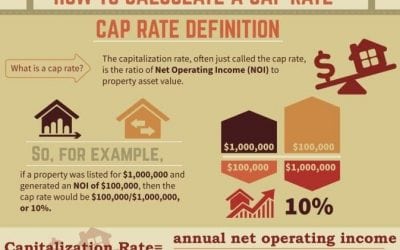 Interest Rates versus Property Values As interest rates inch up pushing cap rates up also, income producing properties are challenged to maintain their value. Sellers become frustrated with lower offers, Buyers become frustrated with stubborn Sellers. And...