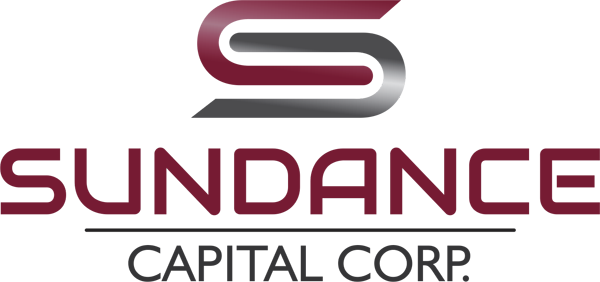 Bringing together Large and Small Real Estate Investors
with Safety First Cash Flowing Commercial Properties
Please have a look at our past and present commercial properties and let us know if you have interest in being apart of Sundance Capital's next acquisition.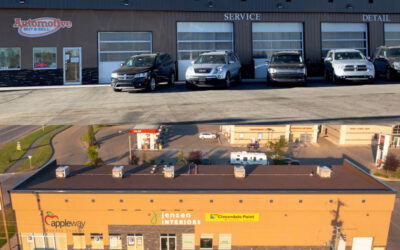 West End Commercial Building and Automotive Buy & Sell – Safety First Projects 19 Ltd. LOCATION: 4814 & 4818 62 Street Stettler, ABCASH ON CASH RETURN: 7.6% (Average over ten years)COMPOSITE RETURN: 11.3% (Cash on Cash plus Equity Gain through paying down loan...
read more
Sundance Capital, founded in 1993, is a locally owned and operated Joint Venture provider for Cash Flowing Commercial Real Estate Assets. We focus on finding the best long-term, NNN, cash flow properties in markets and asset classes we understand. We do not speculate, but instead base our purchases on proven results. We believe so much in our purchases that we too invest in our own deals. Our goal is to make the best Real Estate opportunities available to our partners.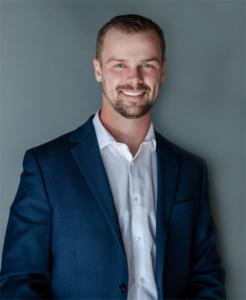 Owner
Born and raised in Red Deer Warren has several years of construction management and real estate investing experience. As a real estate investor since 2012 Warren has developed the skills and knowledge to analyze and acquire profitable investment properties.  Warren brings a genuine enthusiasm towards helping clients find commercial investment opportunities that will achieve their goals.  Being brought onto the Sundance Capital team in 2021 Warren quickly proved himself and has worked his way up to Partner and now owner of Sundance Capital.  Warren believes in finding quality investment properties that will outlive the investor.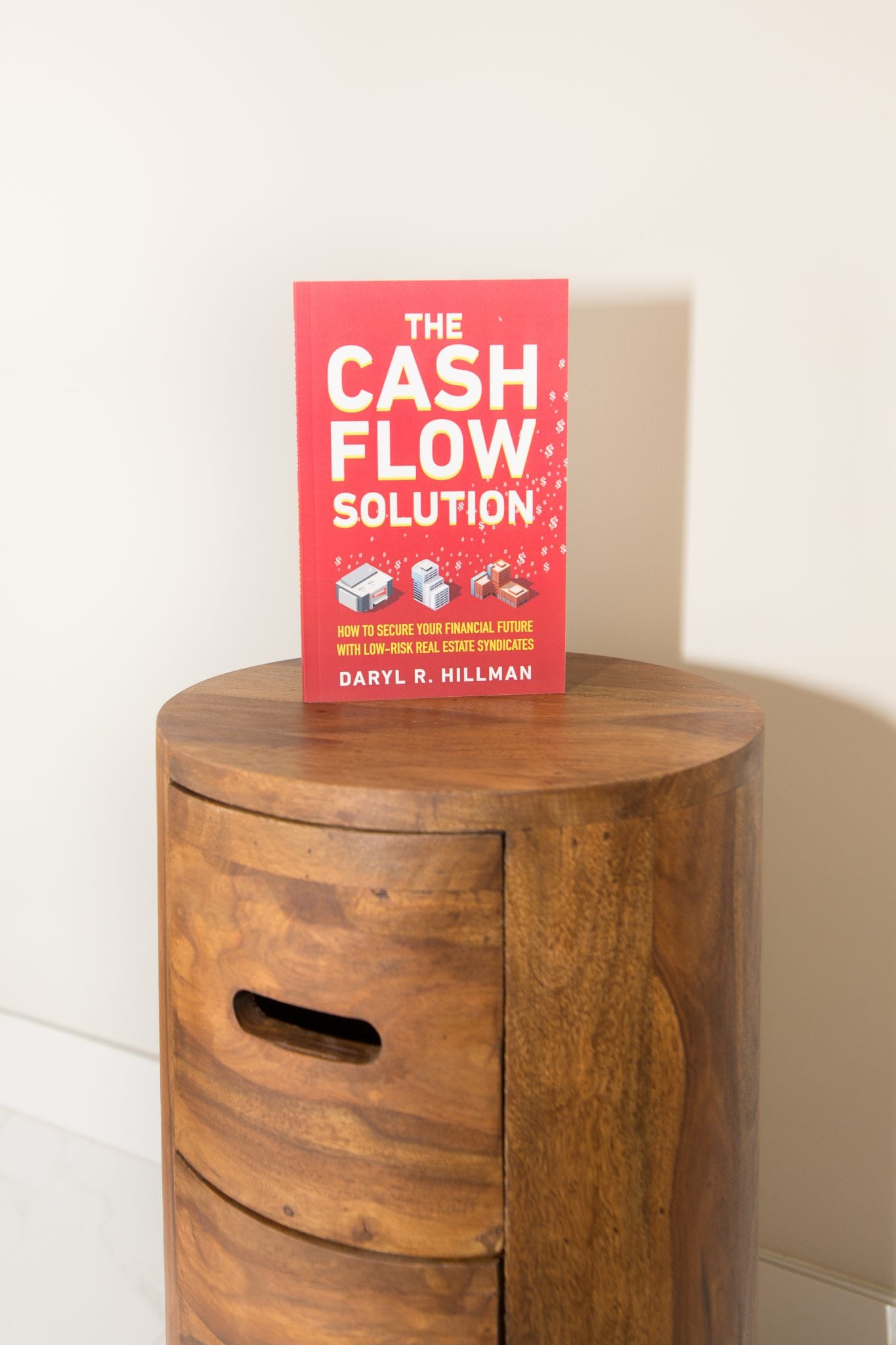 Author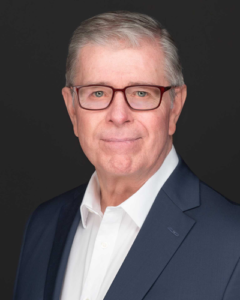 Founder
Daryl R. Hillman
(1951- 2022)
Daryl served as the first President of CI Canada, a Division of the Canadian Real Estate Association, representing and promoting the prestigious CCIM (Certified Commercial Investment Member) Designation in Canada. Through associating and working with hundreds of the top Commercial Realtors in Canada and the United States, Daryl has created a powerful network to source extraordinary opportunities in investment Real Estate across North America. Creativity in the structure of Real Estate transactions without sacrificing a win-win philosophy was Daryl's forte. 
The Cashflow Solution
How To Secure Your Financial Future With Low-Risk Real Estate Syndicates
Our investment strategy targets Cash Flowing Commercial Properties with Safety First Principles. There are specific details, due diligence and numbers that must be considered through a trained eye to capture a potential opportunity. Not many will have the capability to participate in cash flowing real estate without the headache of management, potential cash calls, available capital or the knowledge required to construct such a deal. Creating a platform that allows for passive participation accessible to folks from all walks of life, is a very exciting process for us and I believe we can offer the expertise to those who desire to have it.
It takes more experience to turn down a potential deal than it does to accept one. Excitement and potential returns can quickly cloud the intricate details that must be considered when getting involved in real estate purchases or investments. We are more than happy to make the time to sit down and get into the 'nitty gritty' of a deal with anyone looking for some insight.
We have a wonderful team of people who work along side us to handle all the details involved with real estate acquisitions and ongoing management. Our goal is to continuously grow and improve our Joint Ventures and help create investments that will produce cashflow forever, that will far oulive the investor.
"I have conducted business with Daryl Hillman since 1978, and have been involved as a partner for nearly a decade. In all that time, I have appreciated his motivation in identifying, valuing and negotiating to acquire investment properties. He has studied and continues to upgrade both his financial and management abilities which compliment his people skills that are the cornerstone of long term real estate practices. When investment horizons are measured in decades rather than days, months or even years; it is important that all parties find comfort in these types of business relationships – that is exactly what Daryl brings to the table – every time. His high ethical and moral conduct round out a very trustworthy character."
– Randy Preece AACI, P APP (Ret), FRI, President, Preece Industries Ltd.
"Integrity & Intelligence"
"It's a jungle out there, and many firms and individuals are eager to separate us from our hard-earned money. Very few of us are experts at researching investment opportunities, yet we are all looking for that better-than-average return on our investment. Many legitimate firms can provide us with secure investment opportunities, but many of those cannot provide the returns we hope to achieve. A cautious path is the best to choose when looking into any new investment opportunity. Using a very cautious approach I invested in two Sundance properties in 2006 and 2007. From the outset these properties outperformed 90% of my other investments, including other real estate – orientated projects. These projects are long term investments, suited to individuals who wish to find a secure nest for their capital and then get on with other activities of life. Think of these as you would blue-chip, dividend-paying stock investments; they are a means of enhancing your retirment and providing a nest egg for you and your family. I believe Daryl Hillman and the team are a rare combination of integrity with solid in-depth intelligence of real esate market and investment opportunities. I would readily recommend investing in their projects. "
– Roger Taylor, Kodybear Enterprises Inc.
"I have found that investing in real estate projects with Daryl Hillman has consistently provided me with very good returns secured by real estate and with the added benefit of capital growth. It has helped secure the retirement which for me is quickly approaching. Thank You."
– Craig T
Subscribe to the VIP Investor List
Contact Us
"We want to give people a chance to learn the information and strategies that have been very successful for us."